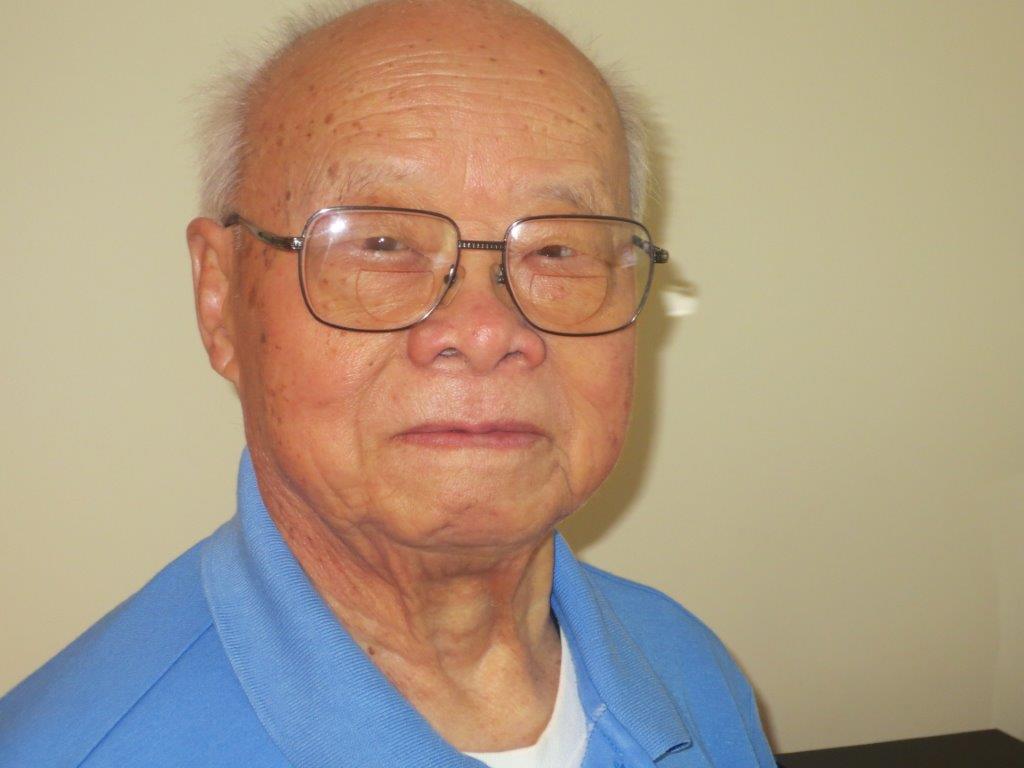 92 years young
Che Kin was born in 1924 in Hong Kong. He and his wife lived in Hong Kong until they decided to move to Canada at the age of 60 to join 2 out of their 3 children who were already settled in Canada.
Che Kin worked as a seamen crew member for many years which allowed him to see many parts of South America, South Africa and Asia. In his later working years, he worked as a service advisor for car dealerships such as Chrysler and Hyundai.
Che Kin married his wife, who was a beauty consultant, when he was 18 years old and were married for 63 years until his wife sadly passed away in 2005. He refers to his loving wife as "My Queen". They raised three beautiful children, two boys and one girl. He now has three grandchildren and one great-grandchild and states that my family is most important and has always been my entire life.
Che Kin's favourite hobby as a young man was bicycling around the "Hong Kong Island" and participating in marathons. Throughout his life he has always adored music, listening to it and singing. He still sings Karaoke in his apartment as a source of entertainment. He even taught himself how to play the piano, although he is unable to play now due to limited mobility in his hands.
Some of his fondest memories are learning how to speak English in the Catholic School as a boy; marrying the love of his life and watching his family evolve over his lifetime. He also states that coming to Canada and being active in the Chinese community has brought such joy to his life.
Che Kin has been a Peel Senior Link client for 6 years and states constantly how amazing it is to have access to a service like Peel Senior Link as he could not afford to pay for such support. He states, the Personal Support Workers are like is angels, they are generous and kind and always willing to help. He knows that he would either be in a Long-Term Care home by now or have a much lower quality of life if it was not for Peel Senior Link.
His daughter Sabrina states that PSL is a tremendous help in caring for her dad and assisting him stay in his own home which has always been his wish. PSL provides her with peace of mind knowing that there are trained professionals, who are accessible and kind in taking care of her dad. Sabrina will forever be grateful and appreciative of the support Peel Senior Link provides to her and her dad.
Che Kin words of wisdom are to "go with the flow and work hard; it doesn't matter if you are the best, only that you have tried your best!" Along with, "appreciate everything you have no matter how big or small and be thankful for all you are given."