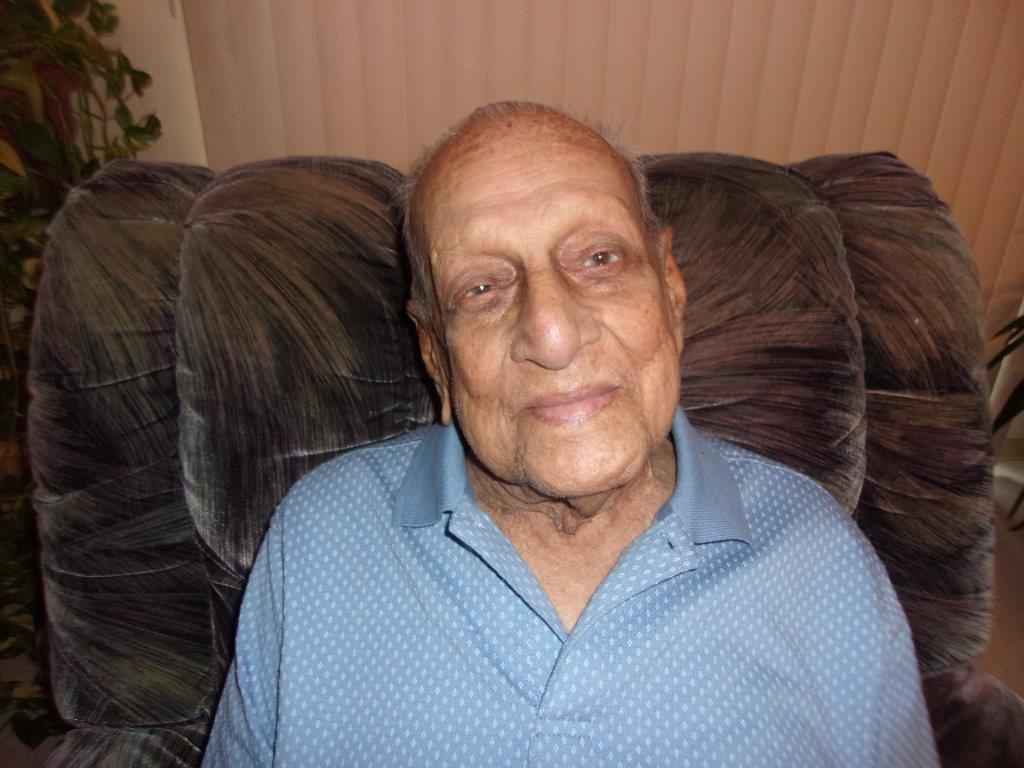 98 years young
Joseph was born in 1919 in Calcutta, India. He worked for the government all his life with the Rail Finance Department as an Inspecting Officer. He was married (currently widowed) with 2 children, a son and a daughter. He has 5 grandchildren and 1 great grandchild. His son moved to Canada and sponsored Joe in 1984. His son owned several businesses and Joe worked for his son until he retired.
Joe kept himself busy in his retirement volunteering at the Saint Peter & Paul Catholic Church in Mississauga. His role was a sacristan – a helper for the Mass who makes sure all the parts of the liturgy are coordinated. Joe would attend church on a daily basis leaving his apartment at 5:00 am every morning to take the bus to Mississauga and stay until 1 or 2 pm. He would bring back food items for all the tenants. In the last few years, Joe is unable to make the long walk to church from the bus and is driven now once a week by a church volunteer.
Joe has been a client with Peel Senior Link since 2011 – he has the apartment right beside the Peel Senior Link office which is very convenient if he needs the staff at any time. "If it wasn't for Peel Senior Link, I would not be able to live independently, the staff help me with everything – my groceries, medication, bathing, cleaning, laundry, I feel reassured that they are here for me whenever I need them, they are my family".