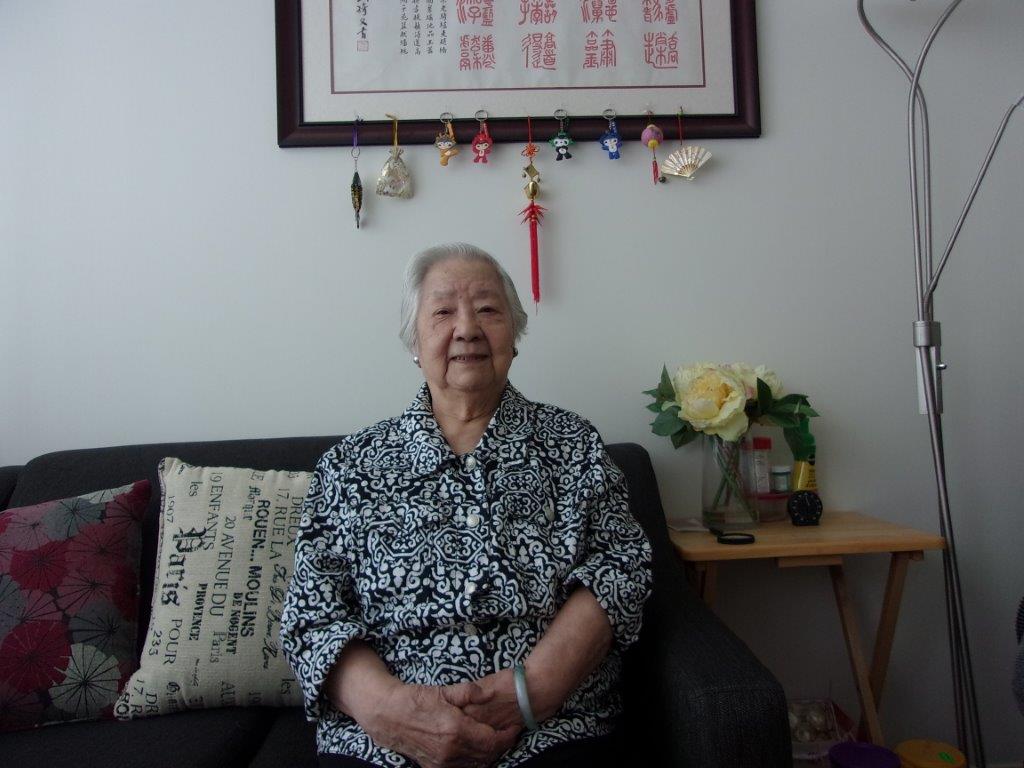 97 years young
I was born in a well-to-do family in Beijing, China in 1920. My father was a high-ranking official in Chinese government at that time. When I was little, we had over ten servants living with us. Then the war started, my family had to move to a small city in China. My parents wanted me to continue school. Due to the war, we had to attend school in a temple and had a lot of fun there in her childhood. My father supported me to complete my university education where after, I worked in a foreign trade corporation.
I married at a young age and moved to Hong Kong because my husband had a well-paid job there. We had four beautiful children (2 sons and 2 daughters). Unfortunately, my husband passed away when I was 41 years old. My eldest son was only a teenager. My life had changed dramatically after my husband's death. I had to learn life skills such as cooking and sewing because I couldn't afford to buy new clothes for my children any more. I had to work four jobs to support the family. My children also did tutoring while in school to make some extra money.
In 1975, my company sent me to Montreal, Canada to expand our business.
My biggest life achievement is that I successfully raised my children and brought all of them to Canada. On top of that, all of my children completed university education in Canada. Now, I have eight grandchildren (2 of them are doctors) and 4 great grandchildren. My children and grandchildren respect me and we have close relationships. My grandson still comes to me for advice if he encounters some issues in his life. I would like to share one parenting tip with others: Communication is the key to maintain close relationships with your kids.
When I was young, I had lots of hobbies. I was good at knitting, sewing. I made suits for my sons. I liked Chinese painting, Chinese calligraphy. Now due to my poor vision, I cannot do any of them. My favorite pastime is playing Mahjong now as it is a very good brain exercise. Besides that, I enjoy watching TV.
I have been with Peel Senior Link since Dec.15, 2010. I receive personal care and medication assistance from Peel Senior Link staff. I am very appreciative to the Canadian government and Peel Senior Link for providing such a wonderful program for seniors. I live all by myself, without this help I would not be able to maintain my health and live safely in my home.