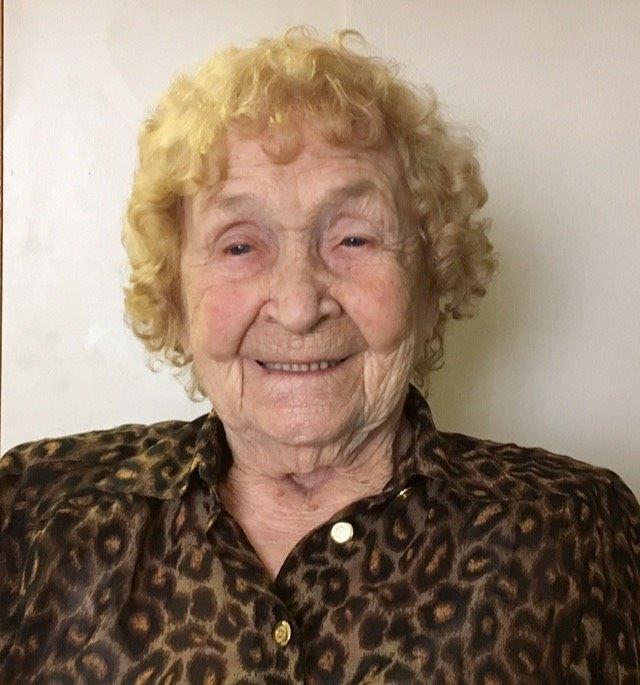 100 years young
Marion was born December 1916 in Tidnish, Nova Scotia to a mother who was a homemaker and a father who was a carpenter, tradesman. She had one brother Douglas with whom she was very close to while growing up.
Marion went to high school, but did not want to go to university because she wanted to go to work and make money instead. Her first job was a clerk behind the counter of a soda shop where she made sodas and sundaes and as you can imagine, it was a very popular spot. "Things were different during those times, people were very friendly and there was no crime, much less stress" Marion noted.
Marion met her husband to be Norman, through her brother who was friends with his brother. While they were dating, to Marion's dismay, Norman joined the Army with the Nova Scotia Highlanders. However, Norman was in a car accident and hurt his ankle and was not sent overseas. This upset Norman very much because all his friends, including Marion's brother joined up and were sent overseas. Instead Norman was sent to serve in Halifax and before he left Marion and Norman got married, and Marion went along with him.
Marion's brother was in the Engineers regiment, where they would go before the troops and build bridges. All four of Marion's husband's brothers including her brother went overseas and by a miracle all of them returned, as Marion noted many of her high school friends did not come back after World War 11. Some of Marion's fondest memories were growing up in Tidnish with her brother whom she was extremely fond of.
Marion enjoyed her family life, she had one daughter Geraldine. She enjoyed square dancing, line dancing, painting, and gardening. Her mother's family lived in Toronto, so Marion and her husband and their daughter decided to move to Toronto and they settled in Long Branch.
Unfortunately, her beloved Norman had a heart attack at 49 years of age and passed away when Marion was 47. Marion was suddenly left on her own with her daughter who was of marrying age. Marion found work at General Electric in the finance department where she worked for 26 years. After her daughter Geraldine married Marion enjoyed traveling each year with some of the girls. Marion traveled to Mexico, Hawaii, Bermuda, Cuba, several countries in Europe, British Iles and all over Canada, to name a few.
Marion has been a Peel Senior Link client for over 5 years and is very grateful for the assistance she receives. Mostly she enjoys her daily visits and chats from the girls. She considers herself a very lucky person. Her main advice to others is to keep active and always be doing something.
Thank you, Marion and we look forward to celebrating your 101th birthday!!!