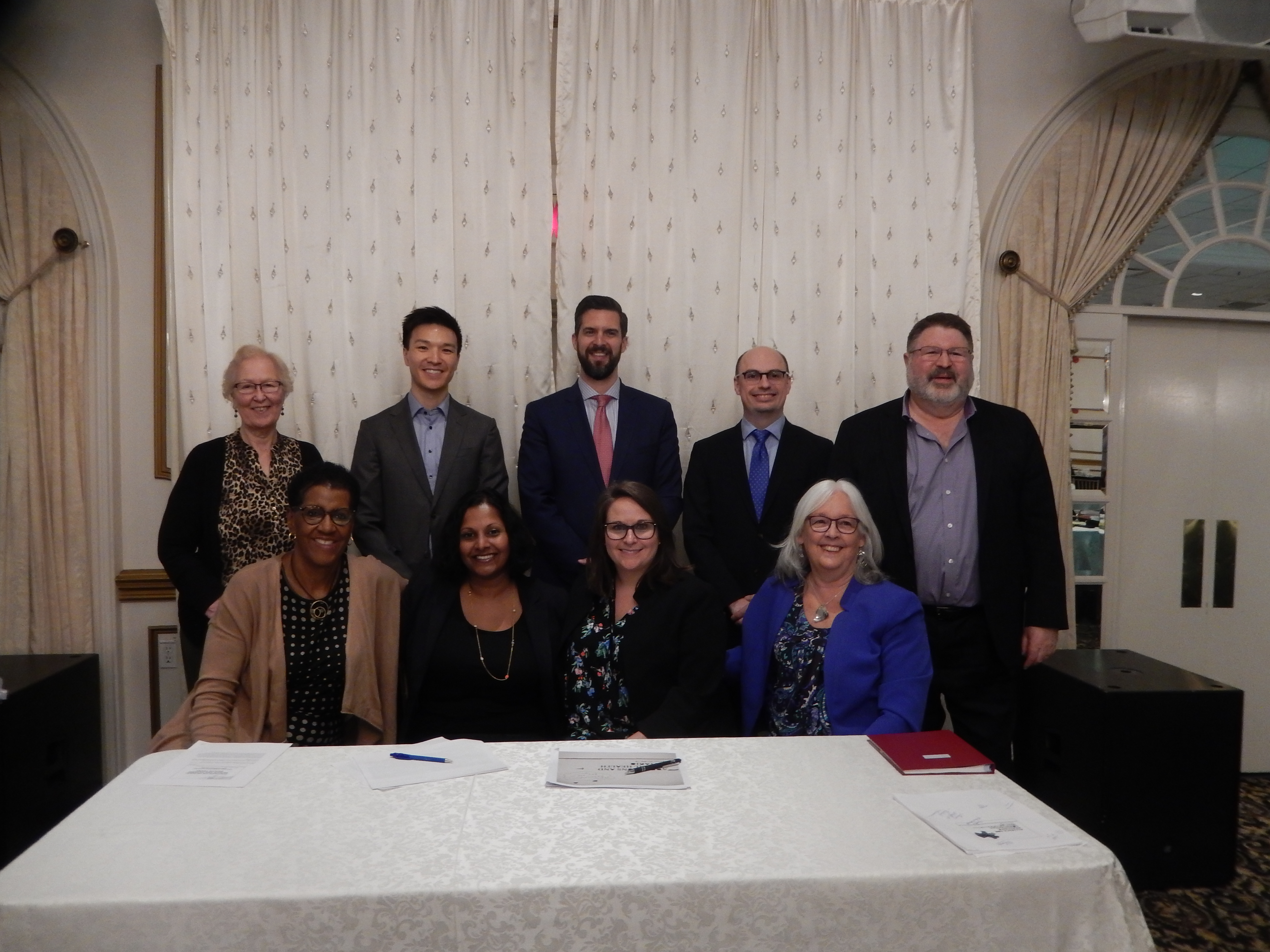 Mississauga (May 14, 2019) – Metamorphosis Network puts a spotlight on the newly approved Ontario Health Agency, and emerging Ontario Health Teams sponsoring a forum to provide a shared understanding of the health transformation agenda and partnership opportunities for Community Support, Mental Health & Addiction, and Community Health Centres Health Service Providers (HSP's): Board governors; Clients/Caregivers; and CEO's/Executive Directors/Senior Management.
The Metamorphosis Network is a partner in the Ontario Health Team readiness assessments submitted on May 15th to the MOH&LTC with the Ontario Health Team in Mississauga, and the Ontario Health Team in Brampton/Bramalea/Malton/West Woodbridge/ and North Etobicoke.
The forum featured presentations by the Ontario Community Support Association on the Ontario Health Agency, Accountable Care Models by Trillium Health Partners, and a Community Health Ontario panel including OCSA, CMHA, AMHO, and AOHC. For a copy of the presentation click here.
Picture: front row (L-R): Deborah Simon, CEO OCSA; Uppala Chandrasekera, Director, Public Policy – CMHA Ontario; Adrienne Spafford, CEO – Addictions and Mental Health Ontario; Adrianna Tetley, CEO – Alliance for Healthier Communities
Back row (L-R): Karen Parsons, Executive Director – Peel Addiction Assessment and Referral Centre and Co-Chair Metamorphosis Network;  Jeremiah Hwee, Post-Doctoral Fellow – Institute for Better Health; Shawn Kerr, Associate Vice-President, Public Affairs and Strategic Partnerships – Trillium Health Partners; Patrick Boily, Manager Policy and Stakeholder Engagement – OCSA; Raymond Applebaum, CEO – Peel Senior Link and Co-Chair Metamorphosis Network.