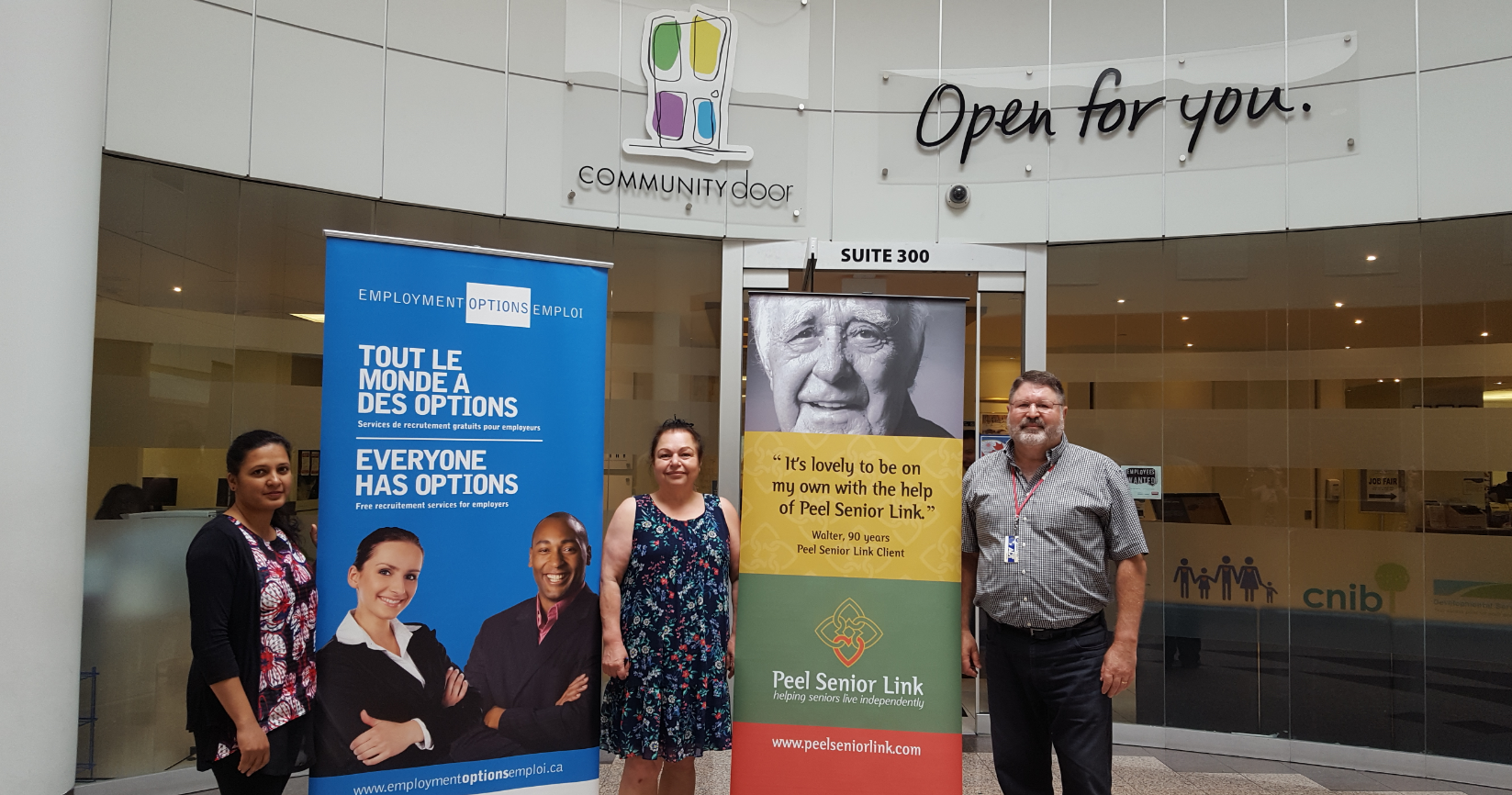 Mississauga (July 19, 2018) – Since Peel Senior Link moved into Community Door Mississauga in the Sussex Centre in 2011, we have collaborated with College Boreal and other not-for-profit organizations to best serve the needs of our community. Initially we collaborated with College Boreal providing placements and in some cases recruiting Personal Support Workers who were provided with education & training support.
Recently we had the opportunity to support the start-up of the College Boreal 'Bridging Program for Internationally Educated Francophone Professionals in Leadership and Management' through a sub-lease arrangement. This collaboration has resulting in further supporting placement opportunities for program students in health care roles through PSL resources and referrals. The recent recruitment of Shahmain Lobo, Executive Assistant to the CEO & Board in a volunteer capacity is an excellent example of this collaboration.
We look forward to our ongoing and productive collaboration and partnership with College Boreal in the future!
Raymond P. Applebaum
Chief Executive Officer