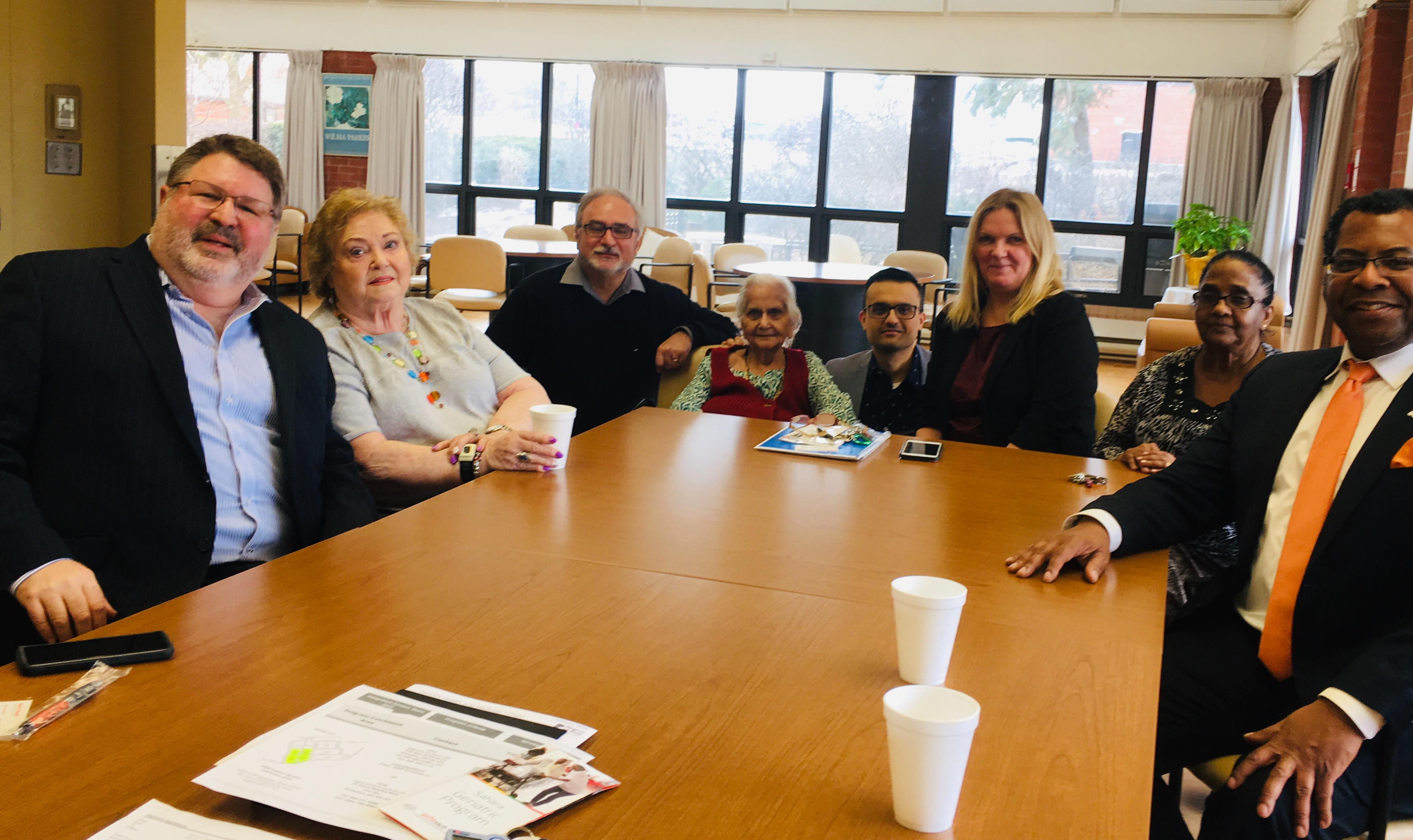 Brampton (March 22, 2019) – Peel Senior Link (PSL) was pleased to host M.P.P. Kevin Yarde Brampton North at Manorbridge to showcase the innovative collaboration for seniors living with mental health challenges. The program funded by the CWLHIN, Integrated Seniors Team, is a partnership between PSL, Punjabi Community Health Services (PCHS), and Services and Housing in the Province (SHIP). The program includes a 24-hour on-call system for emerging crisis situations, in-home visits, chronic disease prevention and management, and assessment and management of environmental and home risk factors.
M.P.P. Kevin Yarde also had the chance to learn more about the tremendous work Personal Support Workers and Home Helpers do in ensuring seniors continue to live independently and safely in their own homes. He was introduced to the unique medication management program offered by PSL, which significantly reduces medication-related emergency visits and ensures continued independence for seniors in their community.  He heard about client experiences from the clients perspective highlighting the important services received from PSL and the dignity and respect with which they receive their quality and valued services from staff on a daily basis.
To see more on M.P.P. Kevin Yarde's twitter, click here.
Photo credit: M.P.P. Kevin Yarde.