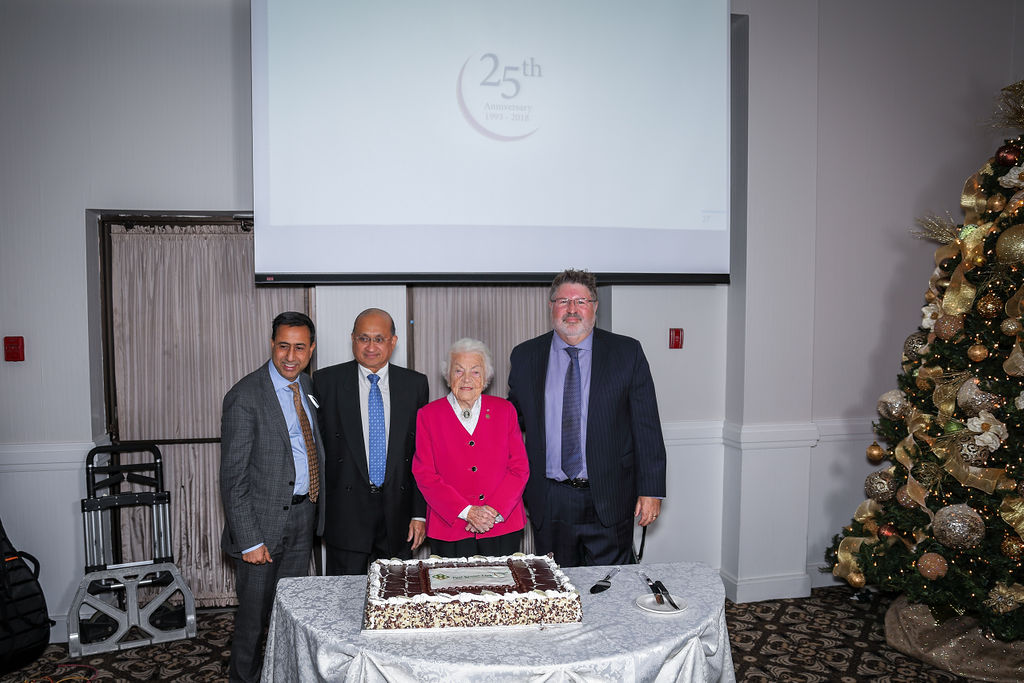 With regret we inform you that former Mayor Hazel McCallion passed away earlier on Sunday at the young age of 101.
As many of you know, Hazel was a long time friend and supporter of Peel Senior Link, and of course the citizens of the City of Mississauga. She served as Honorary Chair of our initial fundraising campaign, and keynote speaker at our 25th Anniversary.
What an amazing leader and person who governed with passion and great vision!
We wish to express our sincere sympathy to the former Mayor Hazel McCallion's family and recognize her passing as a great loss to our community. Her support and leadership for Peel Senior Link over the years and the citizens of Mississauga enabled the City to grow and mature to where it is today, truly a great place to live, work, and thrive.
Derek Rodrigues, Chair
Board of Director
Hazel was an amazing advocate for all aspects of our lives and a true pioneer in community development and support for those who were vulnerable and at risk. She was always present and supportive of policy that enabled program and service growth to address ever changing community needs. We were so fortunate to have Hazel attend Peel Senior Link's 25th Anniversary as our keynote speaker. Click here for the full article.  As always she provided us with words of wisdom and strong direction for the future.
Raymond Applebaum
Chief Executive Officer