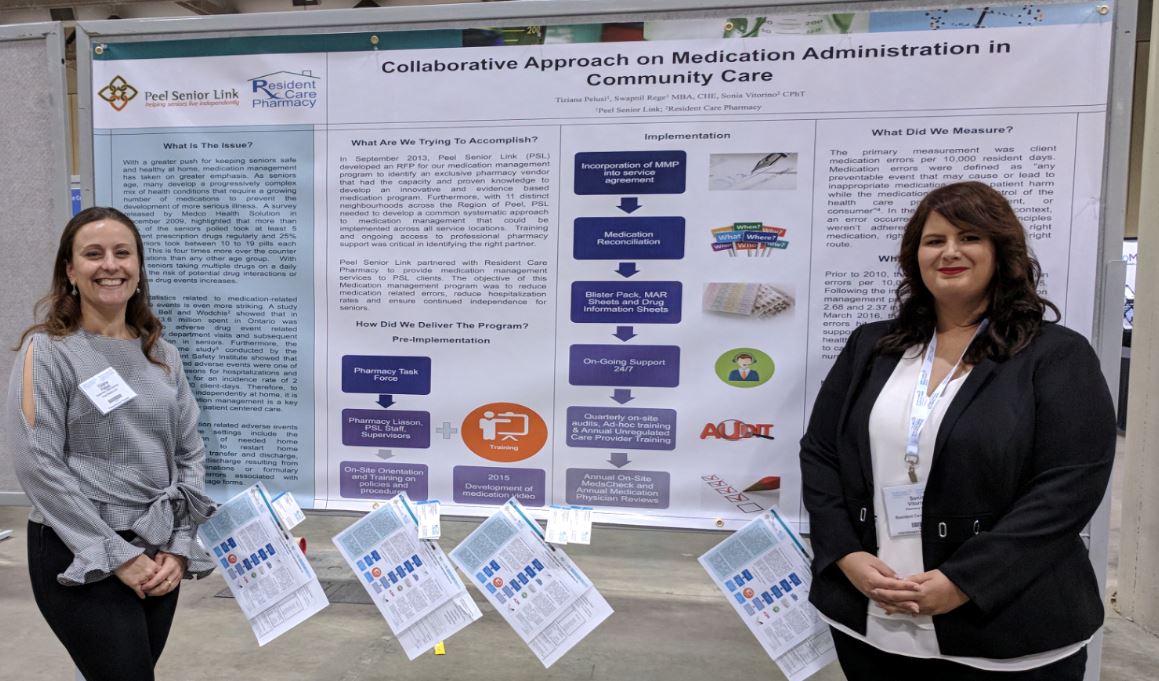 Toronto (October 24th, 2017) – Tiziana Pelusi, Supervisor of Client Services for Peel Senior Link and Sonia Vitorino, Pharmacy Liaison for Resident Care Pharmacy presented at the Health Quality Transformation Conference in Toronto. Their poster titled "Collaborative Approach on Medication Administration in Community Care" highlighted how a common systematic approach to medication management in frail seniors significantly contributes to reduction in medication errors.
Attended by over 2500 delegates, Health Quality Transformation brings together patients, caregivers, healthcare providers and system leaders to make our health system healthier.
To view the poster presentation, visit our Education & Research page.